Kits/Installation Guide

All Original Loft Company Bed Lofts come in easy to assemble kit form.
Lofts are 80% Pre-Fabricated Assembly of a Single Loft only requires fastening 5 boards onto our pre-fabricated ends.
Assembling a Single Loft takes 2 people only 20 minutes
Step-by-Step, Illustrated, assembly instructions included with each loft

All boards are Pre-Cut and Pre-Drilled and all Fasteners are Included
Only 2 Tools are required for assembly; a 7/16" wrench or pliers and a Phillips Head screwdriver
Assembly Process
Assembling a Single Loft is a 7 step process and takes 2 people 20 minutes.
Step 1: Position the end pieces about 6' from each other, with ladder rungs facing out.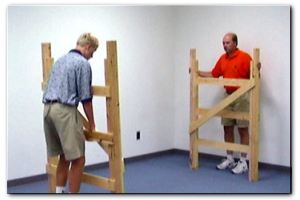 Step 2: Fasten the rear bedframe support to the end pieces.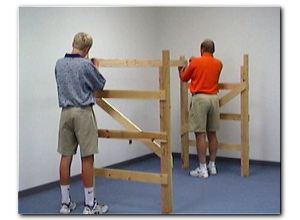 Tighten nuts.
Step 3:Fasten the front bedframe support to the end pieces and tighten nuts.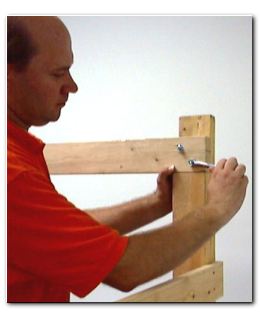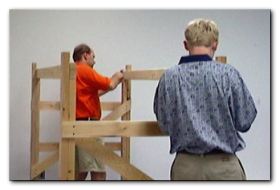 Step 4: Fasten the rear back brace into place.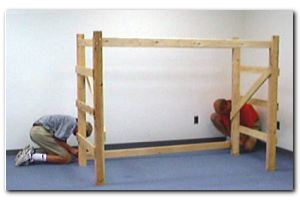 Step 5: Fasten the 2 back brace angles to the rear of the end pieces and the back brace.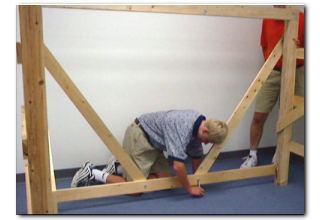 Step 6: Remove the legs from the bedframe and fasten to the top of the loft using the provided hardware.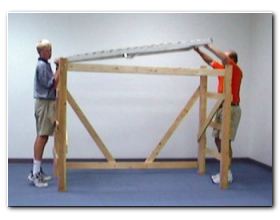 Step 7: Place the mattress on top of the frame and the loft assembly is completed.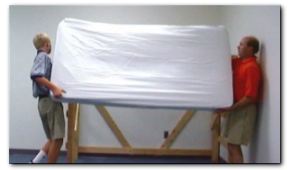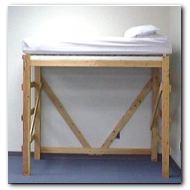 Ball State University is not affiliated with The Original Loft Company and makes no express or implied endorsement of its products.